We have the sadness to inform you of the brutal death of Prof. Franck Bonnetain on Saturday May 20, 2017.All our...

The Laboratory of Human and Social Sciences of the University of Franche-Comté and the Unit of Methodology and Quality...

Jeudi 23 mars Salle 241, 15h45 Angelique Vienot présentera en communication orale une recherche intitulée "Survie...

Some UMQVC members provide their methodological expertises with the oncologist in the digestive field.

Following the exchange meeting and the press conference on ICE, a prospective and multicenter cohort of informal...

Tuesday, February 07 2017

The CHRU of Besançon organizes, in collaboration with the PGI Bourgogne Franche-Comté, a meeting around the caregivers...

Welcome to Cécile ROLLER, cilincal research associate, and Ophélie Sivignon, trainee form the Master 2 "Clincal...

Wednesday, January 11 2017

Each year, Acteurs Publics awards "les Victoires des Acteurs Publics" to the best initiatives in public action...

Our team will participate to the Parliamentary Forum on pancreatic cancer, the 22th of November at the Palais du...

UMQVC members will be at the 23rd annual conference of ISOQOL for oral communications and a poster:Friday, 21...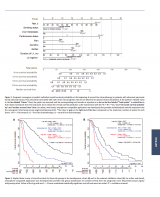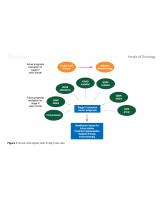 Since the MOSAIC study, oxaliplatin-based adjuvant chemotherapy has been the standard treatment of stage III colon...
Posted by : Dr. Dewi VERNEREY, Pr. Franck BONNETAIN
Journal name : Annals of Oncology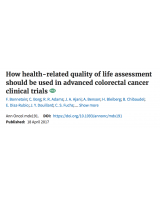 AbstractTraditionally, the efficacy of cancer treatment in patients with advance or metastatic disease in clinical...
Posted by : Pr. Franck BONNETAIN
Journal name : Annals of Oncology
Team members
Amélie ANOTA



Statistician UMQVC



University Hospital of Besançon

aanota@chu-besancon.fr

Researchgate profile

Related Files :
CV_ANOTA.pdf

Franck BONNETAIN



Epidemiologist / Statistician, PhD / Professor, Head of UMQVC



University Hospital of Besançon

franck.bonnetain@univ-fcomte.fr

Researchgate profile

Emilie CHARTON



Statistician



University hospital of Besançon

echarton@chu-besancon.fr

Morgane CHOTARD



Clinical Research Assistant - UMQVC



University Hospital of Besançon

mchotard@chu-besancon.fr

Ikram ES-SAAD



Clinical Research Assistant - Clinical Research Engineer at UMQVC



University Hospital of Besançon

iessaad@chu-besancon.fr

Frederic FITENI



Medical oncologist, MD – Department of Medical Oncology, University Hospital of Besançon PhD student



UMQVC, University Hospital of Besançon

fredericfiteni@gmail.com

Audrey FOUBERT



Data manager - Clinical Research Engineer at UMQVC



University Hospital of Besançon

afoubert@chu-besancon.fr

Joëlle FRITZSCH



Clinical research asociate



University hospital of Besançon

jfritzsch@chu-besancon.fr

Julie HENRIQUES



Statistician



Clinical Research Engineer at UMQVC

jhenriques@chu-besancon.fr

Researchgate profile

Aurelia MEURISSE



Data-manager - UMQVC



University Hospital of Besançon

ahusse@chu-besancon.fr

Guillaume MOUILLET



Medical Doctor, Medical Oncology, IRFC-FC, University Hospital of Besançon - Epidemiologist at UMQVC



University Hospital of Besançon

gmouillet@chu-besancon.fr

Ahmad OUSMEN



PhD student at UMQVC



University Hospital of Besançon

aousmen@chu-besancon.fr

Sophie PAGET-BAILLY



Epidemiologist, PhD - Clinical Research Engineer at UMQVC



University Hospital of Besançon

spaget@chu-besancon.fr

Researchgate profile

Related Files :
CV english S Paget-Bailly.pdf
PhD S Paget-Bailly.pdf

Brice PAQUETTE

Astrid POZET



Epidemiologist - UMQVC



University Hospital of Besançon

apozet@chu-besancon.fr

Researchgate profile

Dewi VERNEREY



Epidemiologist / Statistician



Clinical Research Engineer at UMQVC - University Hospital of Besançon

dvernerey@chu-besancon.fr

Researchgate profile

Related Files :
CV_D_Vernerey.pdf
PhD_D_Vernerey.pdf