Friday, September 09 2016

The University Hospital of Besancon has been nominated to the "victoires des acteurs publics 2016" for the health...

Our article "Time to health-related quality of life score deterioration as a modality of longitudinal analysis for...

The conference press will be the 10th of may, at 3 pm at the PCBio, Univeristy Hospital of Besançon. We will present...

Scientific meeting for the start of the "CGE - Cancéropôle Grand Est" resectable pancreas cohort construction.The...

Winning collaboration between the medical oncology (M Jary) and the methodology (D Vernerey) units

The QOLIBRY project won the first prize at the e-pocrate challenge. This work was made in collaboration with the interns...

The QOLIBRY project is leaded by Ikram ES SAAD in collaboration with Guillaume MOUILLET and Besançon's Hospital...

Wednesday, February 17 2016

We are happy to welcome Dr Bernahrd HOLZNER (Innsbrück, Austria) on the 25th of February. He is member of the...

the 5th of March, 3 pm-3:20 pm: Understanding objectives and endpoints in Clinical Cancer Trials (Incl. Role of PRO...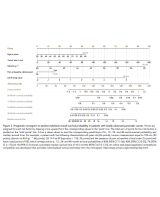 Background:The management of locally advanced pancreatic cancer (LAPC) patients remains controversial. Better...
Posted by : Mr. Dewi VERNEREY, Pr. Franck BONNETAIN
Journal name : British Journal of Cancer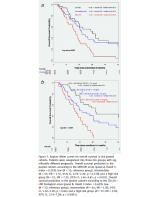 In first-line metastatic colorectal cancer (mCRC), baseline prognostic factors allowing death risk and treatment...
Posted by : Mr. Dewi VERNEREY, Pr. Franck BONNETAIN
Journal name : International Journal of Cancer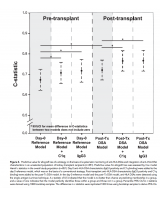 AbstractThe diagnosis system for allograft loss lacks accurate individual risk stratification on the basis of...
Posted by : Mr. Dewi VERNEREY
Journal name : J Am Soc Nephrol
Team members
Amélie ANOTA



Statistician UMQVC



University Hospital of Besançon

aanota@chu-besancon.fr

Researchgate profile

Related Files :
CV_ANOTA.pdf

Franck BONNETAIN



Epidemiologist / Statistician, PhD / Professor, Head of UMQVC



University Hospital of Besançon

franck.bonnetain@univ-fcomte.fr

Researchgate profile

Morgane CHOTARD



Clinical Research Assistant - UMQVC



University Hospital of Besançon

mchotard@chu-besancon.fr

Ikram ES-SAAD



Clinical Research Assistant - Clinical Research Engineer at UMQVC



University Hospital of Besançon

iessaad@chu-besancon.fr

Frederic FITENI



Medical oncologist, MD – Department of Medical Oncology, University Hospital of Besançon PhD student



UMQVC, University Hospital of Besançon

fredericfiteni@gmail.com

Audrey FOUBERT



Data manager - Clinical Research Engineer at UMQVC



University Hospital of Besançon

afoubert@chu-besancon.fr

Julie HENRIQUES



Statistician



Clinical Research Engineer at UMQVC

jhenriques@chu-besancon.fr

Researchgate profile

Aurelia MEURISSE



Data-manager - UMQVC



University Hospital of Besançon

ahusse@chu-besancon.fr

Guillaume MOUILLET



Medical Doctor, Medical Oncology, IRFC-FC, University Hospital of Besançon - Epidemiologist at UMQVC



University Hospital of Besançon

gmouillet@chu-besancon.fr

Ahmad OUSMEN



PhD student at UMQVC



University Hospital of Besançon

aousmen@chu-besancon.fr

Sophie PAGET-BAILLY



Epidemiologist, PhD - Clinical Research Engineer at UMQVC



University Hospital of Besançon

spaget@chu-besancon.fr

Researchgate profile

Related Files :
CV english S Paget-Bailly.pdf
PhD S Paget-Bailly.pdf

Alhousseiny PAM



Statistician - Clinical Research Engineer at UMQVC



University Hospital of Besançon

apam@chu-besancon.fr

Researchgate profile

Related Files :
Alhousseiny PAM.pdf

Brice PAQUETTE

Astrid POZET



Epidemiologist - UMQVC



University Hospital of Besançon

apozet@chu-besancon.fr

Researchgate profile

Dewi VERNEREY



Epidemiologist / Statistician



Clinical Research Engineer at UMQVC - University Hospital of Besançon

dvernerey@chu-besancon.fr

Researchgate profile

Related Files :
CV_dewi_vernerey.pdf